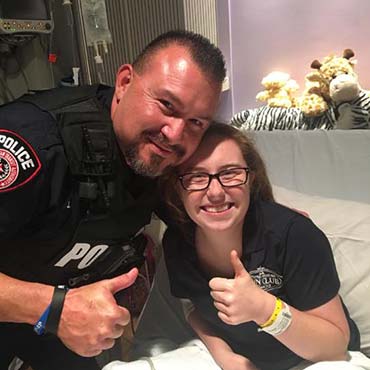 Offer Hope
Join Hunt with Heart in bringing hope to children. We want to bring families together, offer support and a brighter future through constant contact.
Hunt with Heart, founded in 2011 by Crystal and Toby Kroeger, is a 501c (3) non-profit organization made up of dedicated volunteers, staff, and Board Members, who share the passion to change the lives of young people battling life-threatening illnesses. Hunt with Heart's mission is to empower and enhance the lives of children with severe illnesses through unforgettable outdoor experiences. From the first hunting experience to make a little boy, Nicholas McKenzie's,  dreams come true over 5 years ago, Hunt with Heart has grown into a successful and rapidly growing charity dedicated to serving over 100 young people and their families. Hunting, fishing, shooting sports, archery, and monthly outdoor activities are among the many opportunities we provide. Thanks to our current & future contributors, over 90% of all adventures are fully funded through donations!
Once our members experience a Hunt with Heart activity, they are no long just kids fighting an illness all alone, they become part of the Hunt with Heart family creating friends and family bonds for a lifetime.
Vision Statement
Hunt with Heart offers young people with life-limiting diseases a taste of normalcy, connection and adventure through the great outdoors. For every child who dreams of running in the wind or conquering a mountain, we hope to bring their dream alive through our events and experiences.
Through our work, We strive to honor: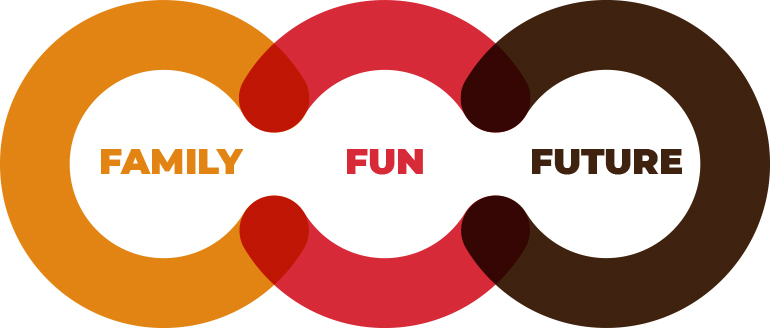 Family
The ones who physically and emotionally support the children. We involve crucial family members (siblings, parents, grandparents, caregivers) as much as possible in our events and activities so they may share celebrations, clinical milestones, personal struggles and even times of grief.
Fun
Filled with adventures and laughter, we provide outlets for sport, exploration, and new confidence-building experiences to children and their families through outdoor activities. Our adventures include, yet not limited to, hunting, fishing, hiking, and nature exploring. Group activities such as these forge life-long friendships and oftentimes eases the loneliness of being a critically ill child. We introduce new hobbies and opportunities that were oftentimes never available before. Hunt with Heart programs include monthly events like nature park guides, conservation classes at the zoo, and picnics, games & photography at local outdoor areas. In addition to these monthly activities, our members participate in over twenty donated hunting or fishing trips per year – some as far away as Canada & Spain! One of our goals within the next two years is to double the number of donated trips to over 40 per year! We are also seeking to establish a strategic partnership with another youth outdoors adventure group who understand and focus on children with life-threatening illnesses.
Future
We will educate and train Hunt with Heart children to facilitate a smooth transition into the next phase of their lives. As our Hunt with Heart members approach their late teenage years, we've uncovered a growing need to assist our young adults with skills such as application completion & submission and interview techniques. Usually extreme introverts due to their years of social isolation because of their disease, many Hunt with Heart teens require substantial coaching and emotional support whether applying for a job, vocation school or college. Hunt with Heart's future focus is to help our members become productive independent members of society as they enter their 20s. Additionally, we are seeking to fund over $50,000 in scholarships, training and independent living support by the year 2020.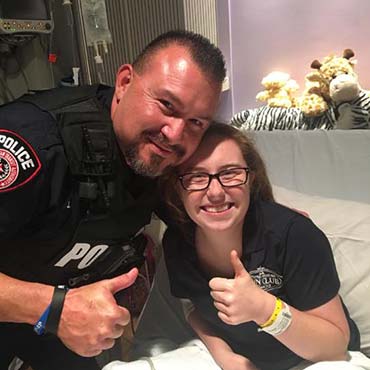 Offer Hope
Join Hunt with Heart in bringing hope to children. We want to bring families together, offer support and a brighter future through constant contact.