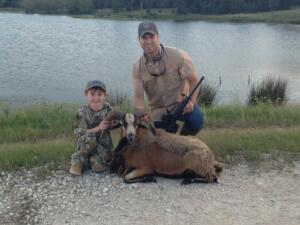 Colman was born March 30, 2004 with a combination of congenital heart defects known as Hypoplastic Left Heart Syndrome, which is fatal within the first week of life without surgical intervention. Colman's first open-heart surgery, the Norwood Procedure, was performed when he was just three days old. Then he underwent his second open-heart surgery at four months old and his last open-heart surgery was when he was three years old.
Other than hospitalizations for heart surgeries, Colman was a healthy child. He would become tired more easily than his brothers when playing, but if you didn't know he was a "heart kid," you probably wouldn't even notice it. But when Colman was eight years old, he went into heart failure and developed plastic bronchitis. We were then transferred from our home hospital in San Antonio to Texas Children's Hospital to be evaluated for a heart transplant. Through medication and careful monitoring, we have avoided a transplant at this point and Colman is back to doing well and feeling great. When Colman was invited to go on a Hunt with Heart trip, he was ecstatic. He loves the outdoors and often expressed his disappointment that he was unable to attend summer camp in the Texas Hill Country with his brothers. Colman returned from his Hunt with Heart trip with new friends—heart friends, who were exactly like him. Colman had lots of fun stories to tell about everything from learning to shoot a rifle to tracking and shooting a ram.
Colman is now 14 years old and a freshman in high school. He enjoys tennis, golf, and beating the pants off his brothers in every single game of chess they challenge him to. And he loves to hunt when he gets the chance!