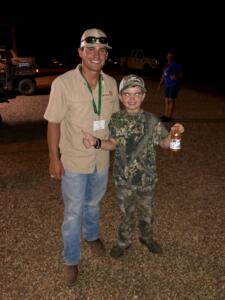 Gavin Morgan wasn't born yet when doctors diagnosed him with a large ventricular septal defect (VSD), a hole in the wall of the ventricle of his heart. His parents, Wade and Heather were referred to a team of prenatal specialists at Texas Children's Hospital who kept a close eye on her and Gavin for the remainder of her pregnancy. At birth, doctors located what appeared to be an aneurysm near Gavin's heart that they thought might contribute to cardiomyopathy, which is death of the muscle tissue of the heart. Gavin was sent home, but within six weeks, he was back at Texas Children's when his parents were concerned about his frequent "panic" crying attacks. After tests, the doctors told Heather that Gavin's heart was three times its normal size and that he would need a heart transplant to survive.  It's been almost 14 years now that Gavin's had his gift of life! A perfect stranger decided to be an organ donor, the day that was the worst day of their life. We are forever grateful to all organ donors and their families.
Since transplant, Gavin has had many obstacles in his health. He had post-transplant lymphoma at age 5, knee surgery at age 8, lots of ENT and GI issues. Keeping Gavin healthy has been somewhat of a challenge. We know where to take him whenever we need care, that's at Texas Children's Hospital. Through the many departments we see for specialist, we found out about Hunt with Heart. This organization has been a blessing to Gavin's family. He has been able to meet new friends that face medical challenges just like him. While we are in patient at the hospital the team at HWH come to visit Gavin. They brought him books, art and craft projects and have helped assist with parking costs. It's a delight to get visitors from HWH since our family lives out of town.
Gavin has enjoyed taking fishing trips and hunting trips with kids like him. As Gavin grows into a young man, these relationships are extremely necessary to know he's not alone. Being a teen is hard enough and feeling secure in a group like HWH definitely puts his mind at ease.  Many kids his age do not understand all he's been through. Most of his local peers do not know the health challenges he faces daily due to side effects of medication and different therapies he does. HWH allows our family to meet other families going through similar trials this makes us all know we are not alone. We love being connected to this awesome organization that simply bring us all together knowing we are never alone with the struggles and challenges life tosses at us! Bringing us back to nature, surrounded by others who "get it" makes us happy at heart!!
Thank you HWH for all you do, have done and will continue to do as Gavin grows into a young man!