Nicholas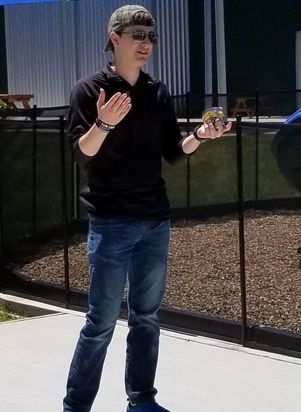 My name is Nicholas Pelham and I was born here in Texas on March 07, 2001. When I was three years old my family and I moved to Hiawassee, Georgia but a year later we returned to Cypress, Texas. While in sixth grade, during a sports physical, a benign heart arrhythmia (heart murmur) was discovered. I was followed by a cardiologist annually with no restrictions; I was just another teen boy who enjoyed playing soccer and basketball with my friends. Three years later (2015), during my ninth grade year, I began dealing with chronic nausea and fatigue. This lasted for almost two months with no clear explanation from the doctors. In early November, my pediatrician suggested that my parents take me to the ER due to suspected dehydration. As directed, my mom took me and while there my heart stopped beating; I went into cardiac arrest. I spent the next 31 days in the Texas Children's Hospital Cardiac ICU as the professionals tried to figure out what caused my severe heart and multiple organ failure. There were some very dark moments during that month where it wasn't clear whether or not I would survive. Halfway through my stay, I was told I would require a heart transplant. My parents and the staff were going through the process of getting me on the list and I was scheduled to have open heart surgery to have an LVAD device attached to my heart. During the preparation stage, my body and heart began to show signs of improvement. Through what is rather miraculous on God's part and the incredible efforts of the medical staff, I left the hospital 2 weeks later without ever having the LVAD surgery or a heart transplant. Six months later, I had an ablation to help remap the electrical firings of my heart and over the next two years I was weaned off all my cardiac medications. As of now, my heart is literally in better shape than it ever was before. Simply stated, I suffered arrhythmia induced cardiomyopathy. Although not 100% certain, the doctors believe I may have had an infection in my heart that didn't "play well" with my arrhythmia which lead to my heart failure.
It is hard to explain how going through something like that, as a fourteen year old, can impact you or your family; between questioning why to praising God for still being alive, it can really take an emotional toll. I know it all happened for a reason and I have purpose. My family and I praise God every day. As of 2018, I am a healthy senior in high school. I am working on completing my Eagle Scout project for Boyscouts and am an active youth leader in my church youth group. I am working at my first job, am preparing to go to college and enjoy hanging out with my friends. Thanks be to God!
Being part of Hunt with Heart has been an amazing experience. The guides and staff are dedicated to each of us and to making each hunting experience as well as the other activities so very special. I have seen and experienced outdoor adventures that I never thought possible. It has also been humbling and comforting to interact with other kids, while not the same story, each with our own traumatic journey. My family has made friends with some other families in the program who uniquely understand what these heart trauma events are like. I can't thank Hunt with Heart enough for the opportunities they have provided.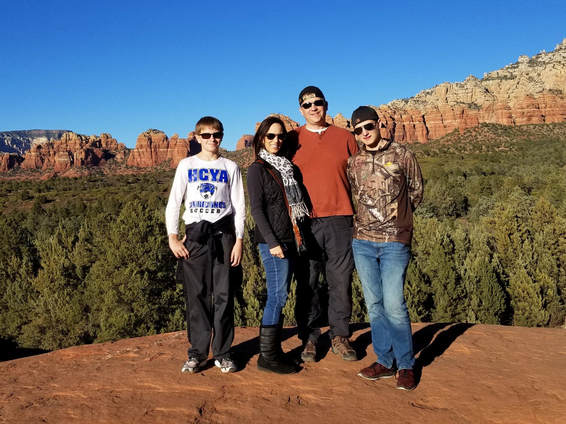 ​