Victoria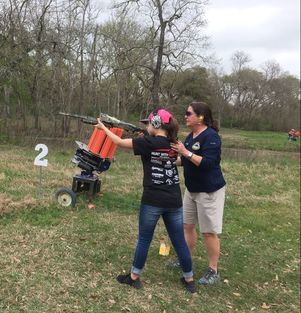 Victoria "Tori" Tomson was born on August 20, 2004. Prior to her birth she was diagnosed with multiple heart defects which included Double Outlet Right Ventricle with Transposed Great Arteries, Mitral Atresia, Multiple ASDs and VSDs. A plan was put in place by Texas Children's Hospital's doctors to add a Pulmonary Artery band and perform an Atrial Septectomy immediately after birth. This was to be followed by Glen Shunt and Fontan surgeries as she grew older.
Immediately after birth, it was discovered that she would need a Tracheoesophageal Fistula repair. This meant that her esophagus and trachea were attached, which would cause her to choke while feeding on her formula. This took precedence over her heart surgery. This repair was done successfully two days after birth, which in turn delayed heart surgery for two weeks.
​
Two weeks later, we were back to the original plan of action to address her heart issues. At two weeks of age, Tori underwent her first open heart surgery. Although the surgery was successful, Tori was faced with another major hurdle. While recovering from her first heart surgery, she contracted bacterial meningitis. This was the toughest of her challenges in her very short life span. Thanks to God, and the wonderful doctors and staff, she was able to miraculously pull through. After a two month stay in the hospital, Tori was finally able to go home.
Five months later, Tori was back at TCH for her Glen Shunt surgery. This surgery could not have gone any more smoothly. Tori had her second heart surgery and was home a mere week later. Tori and family were glad to be home in time for her first Easter.
At four years old, Tori underwent the last of the planned heart surgeries, the Fontan. This surgery presented Tori with a new set of challenges. The Fontan was successful, however Tori's anatomy took some time to adjust. Tori was unable to digest fatty foods which caused doctors to put her on a completely fat free diet. Tori stayed in the hospital under close watch for nearly a month. Once her body adjusted and was able to digest normal foods, she was released to go home.
Although Tori has faced major challenges in her life, she has always had the heart of a diva. Tori is involved with many extra-curricular activities such as competitive dance, cheer, theatre, choir, student counsel, Best Buddies (serves as President), and church youth group. She is a well-rounded and diverse young lady.
She enjoys everything from shopping and getting nails done with mom to fishing and hunting with dad. Hunt with Heart has been a great fit for Tori and it has presented her with hunting opportunities that she may not have had otherwise. This organization is filled with people who genuinely care about giving these children unforgettable experiences. She has made lifelong friendships and memories with Hunt with Heart and for that, she and her family are eternally grateful.